Interested in University Honors?
Are you a current high school student considering the University of Cincinnati and want to know more about the University Honors Program? Are you a current student who is interested in joining the program? Or are you transfering from another university? Select from the options below to find out how you can join our fantastic community.
The University Honors Program continues to innovate the next generation of honors education. Instead of solely focusing on heightened academic rigor, we offer an individualized program that asks students to explore and define their own interests and passions. Through experiential learning, our students consider how they can start to contribute toward solving any of the world's complex problems that matter most to them.
UHP students register for classes before other students.
Reserved floors for Univerisity Honors students in Marian Spencer, Scioto, and Turner Halls.
Grants are offered to help cover some of the cost of honors experiences.
Our program provides numerous opportunities to develop leadership skills.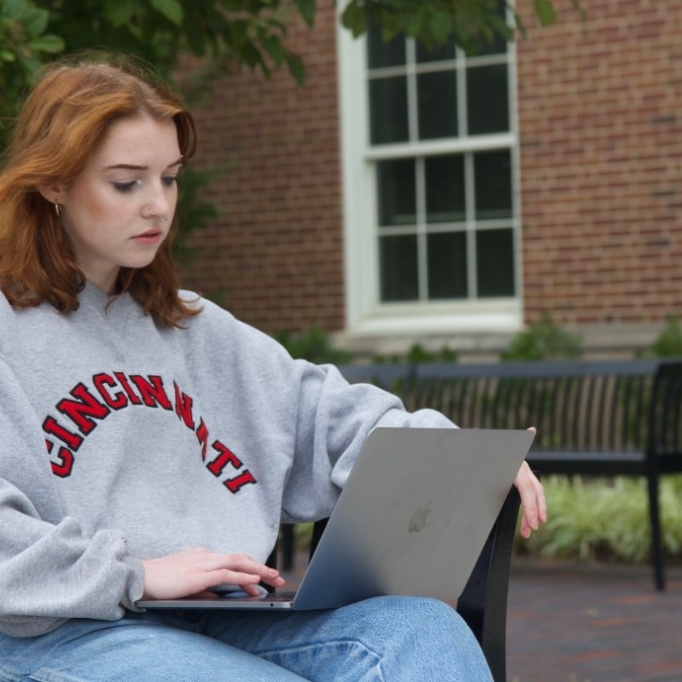 Margaret Lee
CECH- 4th year
Human Development & Community Engagement

Advice to prospective students:
"Identify what you seek in college. Every college is different but ultimately its what you make out of the opportunities. Start by being open to take positive risks and step outside of your comfort zone; that's where personal growth happens."
Requirements For Your First Year
Complete the required course, Gateway to University Honors (HNRS1010).
Complete 1 honors experience.
Create your learning portfolio in HNRS1010. Complete a year-in-review reflection by June 5.
Meet with your UHP advisor for first-year advising.
Earn a minimum 3.0 cumulative GPA.
Questions?
If you are a current high school student please contact the Office of Admissions at 513-556-1100 or at admissions@uc.edu. 
If you are a current UC student or a student transferring to UC, contact us at 513-556-6254 or honors@uc.edu.